India's Youngest Successful Liver Transplantation on a One-Month-Old Baby, performed at Dr Rela Hospital
India's Youngest Successful Liver Transplantation on a One-Month-Old Baby, performed at Dr Rela Hospital
~10 Hours of Marathon Surgery at Dr. Rela Hospital gives a new ray of hope to a one-month-old baby's parents ~
Dr. Rela Hospital performed India's first successful liver transplantation on a one-month-old baby on 23rd July in the city. The youngest child to undergo liver transplantation in the country is now doing well and is under the hospital's postoperative care.
This rare surgery was performed on Aadav (name changed) from Mumbai, who had developed vomiting in the first week of birth, requiring immediate hospitalization. What was believed to be a simple infection, was later diagnosed as urea cycle disorder, which is a metabolic disorder.
When the parents realized that liver transplantation was the only curative treatment option, they shifted the child from Mumbai to Dr. Rela Hospital. The 10-hour long surgery was performed by an expert team of pediatric transplant surgeons and pediatric anesthetists.
Commenting on the first of its kind surgery, Prof Mohamed Rela, Chairman and Managing Director of Dr Rela Hospital, said, "I am glad that a quick diagnosis and timely supportive measures were initiated in mumbai that has prevented the child from having brain damage. The parents took the right decision to let their baby undergo liver transplantation. No centre in India has so far performed liver transplantation on such a young infant.
He added that though metabolic disorders are rare, they are important causes of liver diseases and liver failures in newborns. However, liver transplantation can save them effectively. Though technically difficult neither the weight, nor the age of the baby is a limiting factor.
Talking about the disorder, Dr Naresh Shanmugam, Paediatric Hepatologist and Director for Women & Child Health Department at Dr Rela Hospital, said, "Urea cycle disorder results in high ammonia levels in the blood. The condition refers to the inability of the liver to convert ammonia, which is produced as a byproduct while the body metabolis es proteins, into urea. As the presence of ammonia in the blood increases, it causes swelling in the brain resulting in coma and even death. Immediate action includes stopping protein intake and do dialysis to remove the ammonia. But liver transplantation is the permanent solution.
He added that on average one in 3000 children are born with some form of metabolic disorders in the world. The metabolic disorders can be effectively detected by what is known as the heel prick test, which requires only one drop of blood.
Dr.Ilankumaran Kaliamoorthy, Chairman, Medical Advisory Board at Dr Rela Hospital, said, "Performing liver transplantation in newborn & underweight babies is very challenging. At Dr. Rela Institute, we believe that with our expertise, world-class facilities & infrastructure, age is no barrier for liver transplantation. We have emerged as the largest liver transplant unit performing liver transplantation for a wide age range from newborns to over 70 years old.
Dr. Rela Hospital have the expertise and well-equipped paediatric and newborn intensive care unit to perform complex liver, bone marrow, kidney and intestinal transplant surgeries on babies successfully.

About Dr. Rela Hospital:
Dr. Rela Hospital , an International Medical facility, is a quaternary care hospital dedicated to fostering and responding to the needs of a diverse patient population. The hospital provides high quality healthcare with state-of the art infrastructure facilities and experienced, caring medical professionals.
Rela Hospital is designed to provide multi-speciality care with special focus on multi-organ transplantation and critically ill patients. In addition to quaternary care in all specialties, the hospital is committed to providing day-to- day "primary and secondary care" to patients. Rela Hospital has one of the world's largest dedicated liver intensive care units.
Rela Hospital is a multi-super specialty hospital in a sprawling landscape of 36 acres located in Chromepet, Chennai, Tamilnadu, India.
The facility, with 450 beds inclusive of 130 critical-care beds, 14 operating rooms and sophisticated reference laboratories and radiology services, is conveniently located close to road, rail and air transport.
Rela Hospital is led and managed by world-renowned doctors who are committed to healthcare.
Rela Hospital offers a wide spectrum of clinical care, education and research.
Rela Hospital is driven by patient needs, comfort and trust.
Media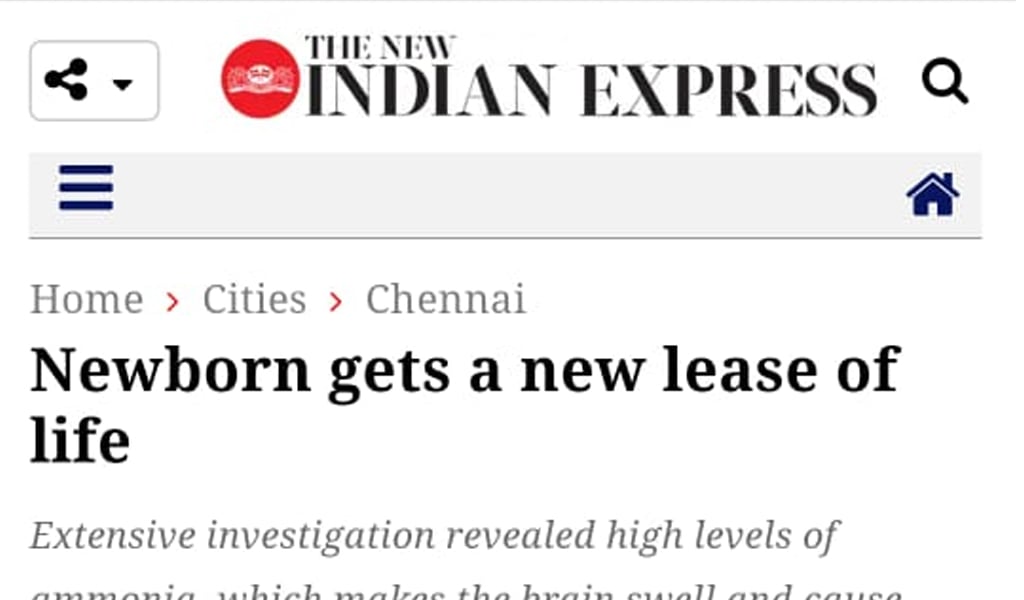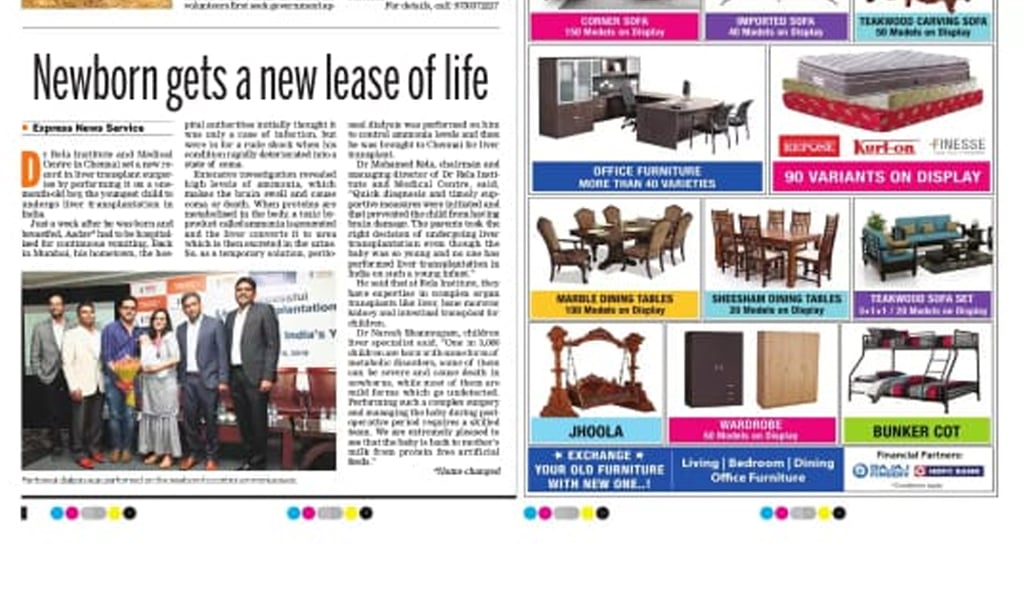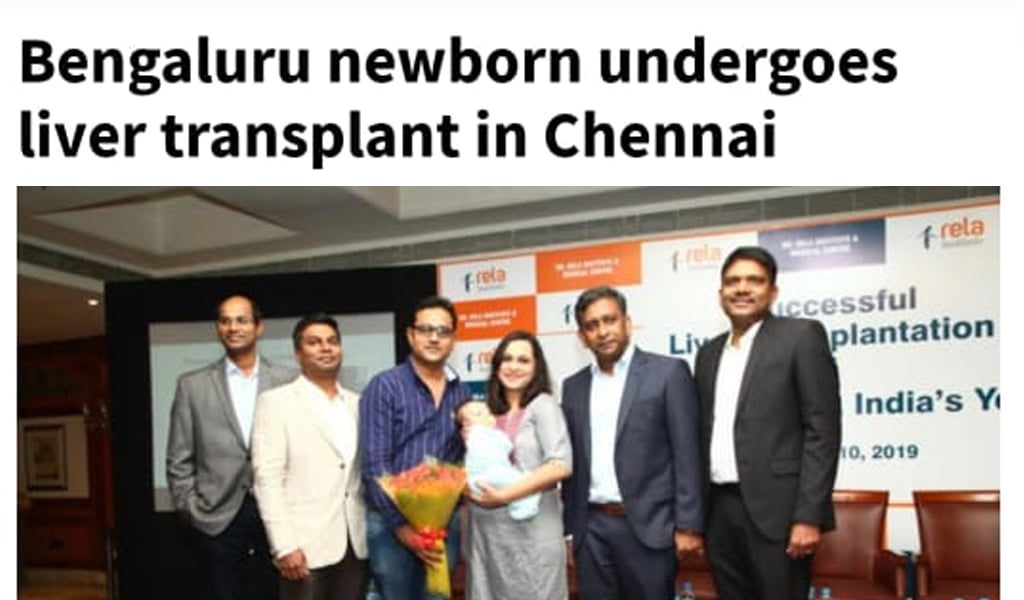 View More